Welcome to our network
Your contact for international business relationships
The vision
More know-how, added success for your company
As long as anyone can remember, business relationships between countries have been a decisive force for intercultural approachement and for building new bridges with regard to thinking and acting. In the form of an intelligent network and by deploying specialists from various fields of industry, BELITH Connect GmbH wishes to re-define this force.
Our efforts concentrate mainly on the professional intensification of economic ties between Germany and China. We are convinced that, with creative ideas, expert know-how and intelligent interfaces, we can provide companies from both countries with new stimuli for a successful future.
BELITH Connect GmbH is an associated member of the Senate of Economy in Germany, and has made it its objective to connect solution-oriented people from the fields of economics, science, research, politics and civil society.
Join the discussion to find out more
We promote exchange of expertise and individual creativity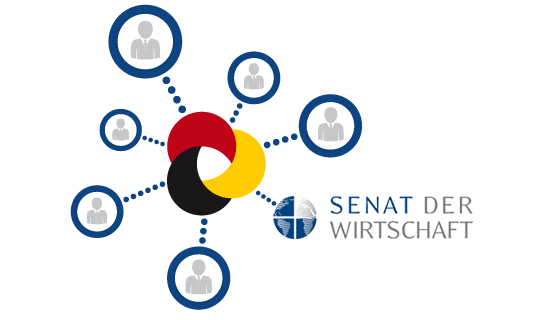 BELITH Connect
All the partners of BELITH Connect have been maintaining intensive relationships with business partners throughout the world for over 15 years. During the course of this cooperation, trusting contacts have progressed to become successful networks. We have now concentrated these activities into BELITH Connect.
We are able to arrange business relationships in all industries – including yours, undoubtedly. You, the business partner, don't run any risk, and do not have to make any advance payments.
We only charge broker commissions in the event of the establishment of a successful business relationship. Challenge us: you will be amazed at the potential we have just waiting for you!
The Senate of Economy
It is thanks to this unique, successful network that we can make it possible for all network participants to access important people from practically all fields of industry and politics. The efficiency and the creative potential of this value-added network considerably determine Germany's economic power. 
Extensive as well as intensive activities for establishing an equally important and future-proof international network are currently underway.
As our client, take advantage of the opportunity to get to know your future international partners. We provide you with the appropriate setting and qualified interpreters.
We are looking forward to receiving your enquiries and to your participation!
Your BELITH Connect Team
With a feel for economics